Victoria University short course up for grabs!
Victoria University's School of Creative Industries
have come onboard with Respawn LAN to offer one lucky Respawn LAN 18 attendee a short course to the value of $450! Now has never been a better time to re-skill and learn how to write that game, develop that iPhone app or produce that video you've been wanting to!
The winner can select from any of the
scheduled short courses
for 2010/2011 up to the value of $450. The winner can pay the difference if they wish to select a short course priced over this amount. All short courses are taught by experienced teachers from VU who are experts in their field.
Be aware that short courses are subject to sufficient enrolment numbers, due to this at times the delivery schedule can vary.
If something there interests you, be sure to check out their Creative Industries open day this weekend where you can see some of the stuff they get up to. All courses are run by experienced teachers who are experts in their field.
VU's Creative Industries short courses are offered in a variety of areas:
Digital Media
Games Development
Visual Arts
Graphic Design
Music & Audio
Professional Writing
Performance / Drama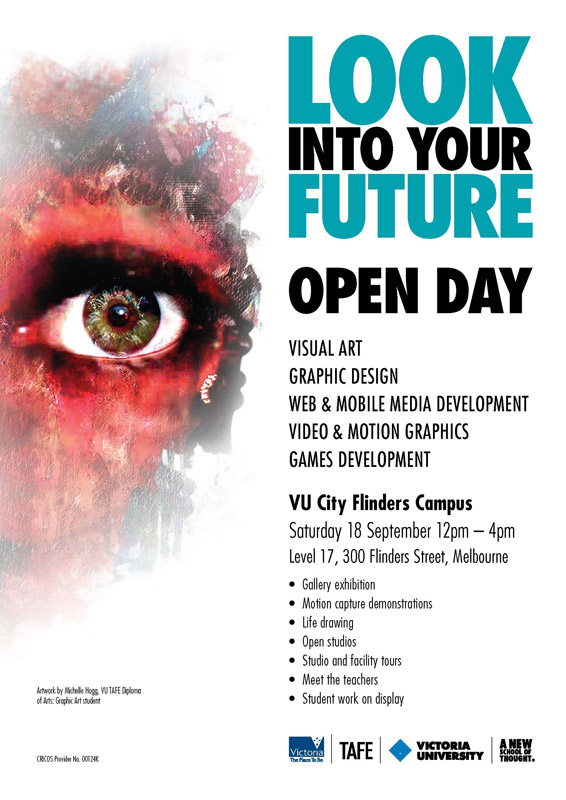 Be sure to check out their
list of courses
available.