Announcing Respawn LAN v20 BLOCK PARTY....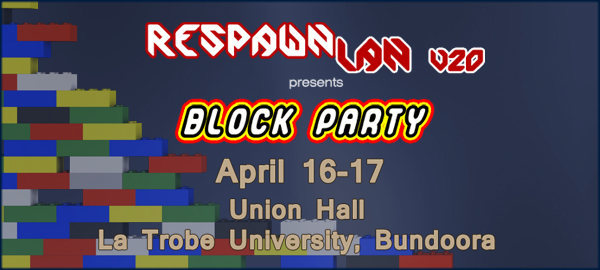 Once again, we're back and with more awesome than before! 420 players, lightning fast datacentre-class network, the most stable power you'll ever see at a LAN and of course, awesomeness of awesome.
Registrations are opening at 9PM tonight! Here's a secret - pre-pay and relax.
Our usual competitions are back for MORE:
Counter-Strike Source 5v5
Call of Duty 4 5v5
Team Fortress 2 6v6
FlatOut 2
Grid
Tron
There'll be something happening to do with LEGO.... stay tuned!
We're still sorting out prizes for you guys but we'll let you know as soon as we know!