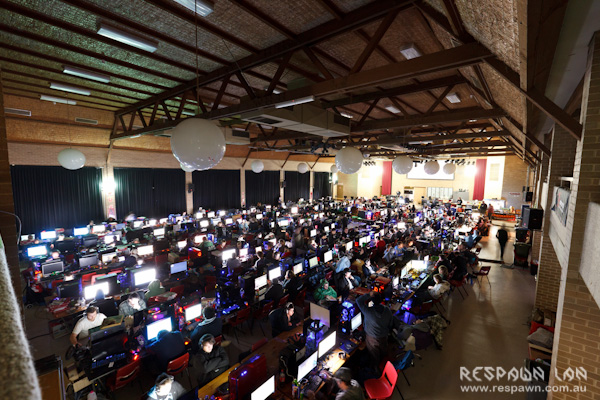 We're thrilled to hear the response we've received from Respawn LAN 21: LAN Vegas.
Mad props to the interstaters who turned up for this event, including those from the SOGC community in Sydney (who road-tripped all the way to Melbourne and back) and people as far as Perth who flew in for the event. Was great to have a chat to one of the team from RFLAN.
Competitions went smoothly with the triumphant return of many of the fun comps including Flatout 2, Maverick's Poker tournament was well received and.. the prizes…
Oh yes, the prizes.
Sponsors came through for us BIG TIME with Fractal Designs giving us three cases to give away. Gigabyte gave us FIVE motherboards, Tt eSports gave us a heap of stuff including a Dokker PC case, Challenger keyboards and gaming headsets. Plantronics gave us headsets to our TF2 winners (these are still on their way). Thanks to Anyware Computer Accessories for the hook-up, too.
We'd like to thank everyone for coming along, those who helped us and those who attended this event to make it one of the best we've ever run…
The next event is booked and locked in for September 24th-25th. Block this one out in your diaries as it will be the last Respawn event of the year!