Hi all!
It's time to give a bit of an update on our next event and some upcoming projects which we're all thrilled and excited about!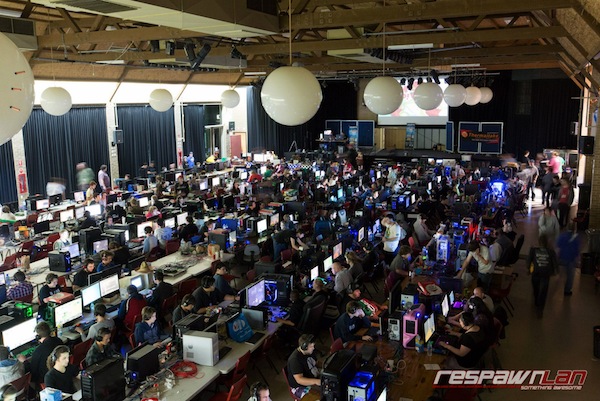 Respawn LAN v27 was a huge success.
We filled the venue, we played some awesome games together and we all had a great time.
Our lovely sponsors - Tt eSports, Anyware Computer Accessories, Avant Garde, Plantronics, OCZ and Gigabyte kicked in some great stuff to give away which we awarded to our prize winners.
Thanks to everyone who purchased a hoodie! They turned out great!
One of our TF2 attendees (from the ozfortress community) won a Gigabyte Sniper M3 motherboard which he generously gave to another TF2 player in need! What a champion. Here's a photo: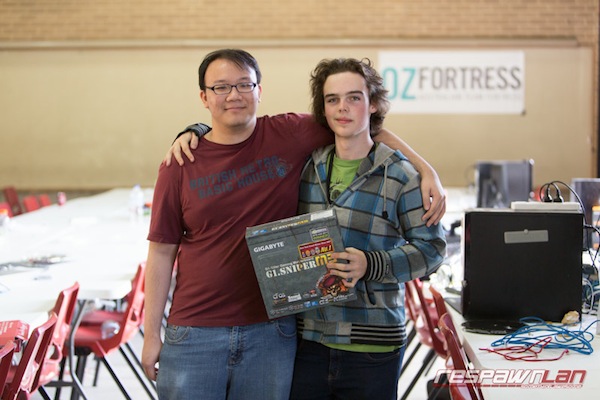 The real thanks for this event go to everyone who walked in the door.
Everyone who rocked up to come and be part of this community. The people who have rocked up to their 15th event. The gamers who have never been to a LAN before and chose us. The two guys who came to us at 2PM asking for some assistance to find some seats together. The n00bs, the vets.. we love you all.
You are the reason why we LAN and we're successful because you guys rocked up and had fun! Thank you all for being part of it.
PAX Australia

As we already now know, the Respawn LAN community is heavily involved with the PC room at PAX Australia. It has been an incredible honour to be part of it and we're really looking forward to putting on a great event and working with some of the most amazing people in the gaming industry. We will be working with an all-star team, comprised of event team members from events around the country.
Respawn LAN v28

Planning is already underway for our next Respawn LAN event, to be held on September 21st-22nd 2013. The venue is the same La Trobe University venue we're all used to. 420 players - and we expect this to be a sellout as demand is increasing. Get on it! More details, including sponsors, competition schedules and registration information soon.
The Future
We've got a lot of things in the wings to unleash upon the gaming community shortly and we can't wait to show them to you! Stay tuned. The future is shiny. The future is bright. The future is
Something Awesome.