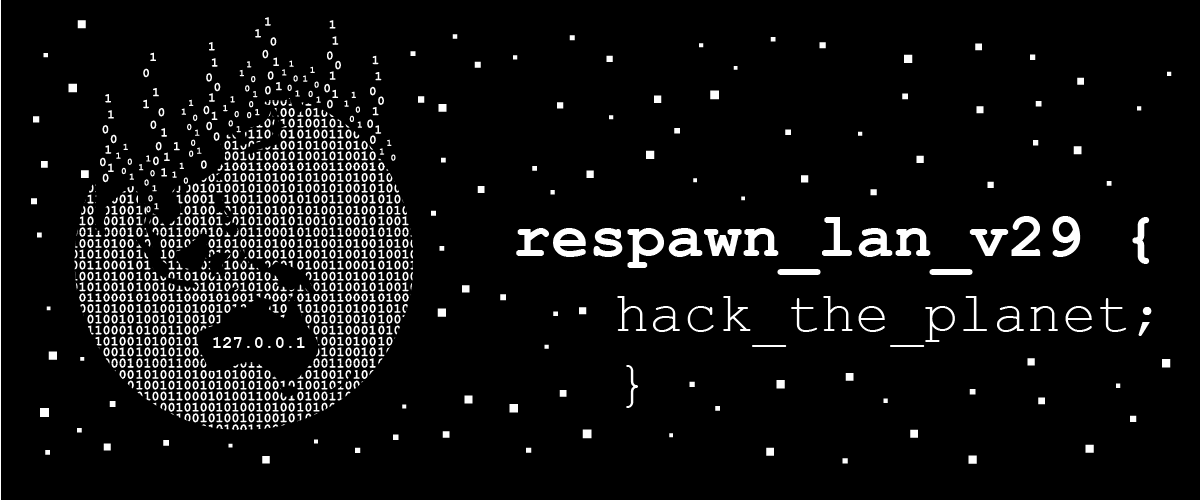 We're preparing for our event this weekend so here's an update!
Prizes - subject to change!
Prize allocations are done! The Christmas shutdown is something we contend with every year -and this year has been no exception. We're sorry that it's taken this long -but here are our official tournaments plus prizes:
CS:GO 5v5: $250 1st place cash prize ($50 each)
DOTA 2 5v5: Mionix Avior mice 1st prize
Starcraft II 1v1:: $200/150/100/50
Team Fortress 2 6v6: $300 1st place cash prize ($50 each)
League of Legends 5v5: $250 + (possibly Tt eSports swag)
GRID: Corsair K65 gaming keyboard
FlatOut 2: Corsair K65 gaming keyboard
CS GunGame: Fractal Designs Arc Mini PC case, 2nd place: Mionix Avior mouse
Half-Life 2 Deathmatch: Corsair keyboard
Unreal Tournament 2004 Instagib:
DOOM 2: Corsair M65 Mouse
TRON - Mionix Avior mouse
Quake 3 Instagib - Plantronics RIG headset
Minecraft Creations - Mionix Avior mouse
MS Paint - Plantronics Backbeat Go2 White wireless earbuds
Rock Paper Scissors
Paper Plane Challenge
Nintendo 3DS
Guncraftd
Warcraft III Tower Defence: Mionix Avior mouse
Smash Brothers
Decryption Challenge
Can Stack Challenge
This is literally hot off the presses - we've got 5x Gigabyte Sniper P5 motherboards to allocate, plus two brand new Sniper Z87 gaming motherboards (check out the audio features of that thing!!) and a bunch of stuff from Tt eSports!
Competition system live!
We told you when we opened registrations that we'll have the ability to sign up and create tournaments prior to the event. This is now live, thanks to SirSquid and a bit of coding magic. Check it out - and sign up to your tournaments now to save some time on the day.
Check out the tourmanet sign-up pages here!
If you create a tournament and it surges in popularity, we might be able to offer some additional support.
Weather
Friday is going to be soaring for us - but the cool change will sweep through on Friday evening and leave us with a very LAN-friendly mid-20s weekend. The evaporative coolers can push a great deal of air - just in case - but this weekend looks to be ripe and ready for some gaming action.
PC Vendor - Scorpion Technology
We are really pleased to welcome back Scorptec back to our events for 2014! They will be present at the event from 10AM-6PM stocking PC peripherals, accessories and compoennts including cases, hard drives, keyboards, mice and mouse pads. If you would like them to bring a particular item for you on the day, please contact them.
Sponsors
We'd love to welcome our new sponsors onboard and some old friends who have returned to help us make Respawn awesome. These include:
Tt eSports
Gigabyte
Anyware Computer Accessories
Corsair
Plantronics
Deepcool
Mionix
Fractal Designs
Tabletop
There will be a Magic The Gathering draft starting Saturday evening. $20 entry gets you three booster packs with booster pack prizes for 1st, 2nd, 3rd and 4th. Draft will be Return to Ravnica.
We'll have a few sets of Cards Against Humanity available for loan and a few Magic Intro packs for anyone who'd like to have a few games but doesn't have a deck of their own.
Feel free to contact us via Facebook or via the forums in our new tabletop forum if you'd like to organise a particular game.

AFK activities
This LAN will bring back the AFK activities in force, including:
Rock, Paper, Scissors
Paper Plane Throwing
Poker
MS Paint Masterpieces
Nintendo 3DS (bring your DS for streetpass!)
CouchWarrior - Street Fighter competition
The folks at CouchWarriors are joining us for some fighting game action! Expect Street Fighter.. and anything else that may eventuate!
Packup - 3PM Sunday
Towards the event, many of us are tired and worn out from the weekend. Traditionally, we are usually at the venue till 7-8PM before leaving the venue. This time, our goal is to be out of there by 5PM and we'd welcome any and all hands in achieving this goal for us.
We look forward to seeing you there!